Bay View Condos

Bay View #1 Features:

sleeps 4 people
one floor-1 bedroom
1 bathroom
full kitchen
wet bar
desert-view patio
ocean-view terrace
Bay View #3 Features:
sleeps 12 people
2 floors-3 bedrooms
2 1/2 bathrooms
full kitchen
fireplace
2 car garage
wet bar
ocean-view terrace
The Bay View #1 and #3 Condos,
four minutes south of town, are
situated on a buttress overlooking
the Sea of Cortez.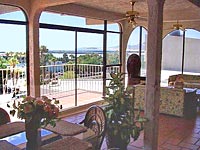 Living Room with Great View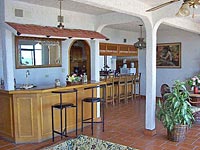 Wet Bar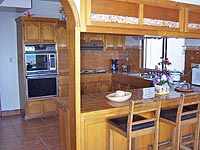 Kitchen area
U.S. Office Phone:
213-929-5093
U.S. cell 626-665-7428
Mexico Office Phone:
(01152) - 686-577-1518
Mexico cell:
(01152) 1-686-573-1756
Email: info@sanfeliperentals.com
or
sanfeliperentals@gmail.com
More Photos on Facebook

These units have a master security lock-off and when rented together, are a favorite choice with large groups.
The fully equipped kitchen also offers the smaller amenities such as microwave, coffee-maker, blender, toaster and utensils.